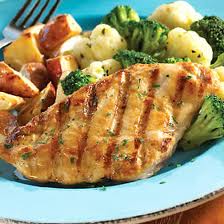 Ingredients
Potatoes or Fries (how many/much you want)
Chicken Thighs and legs ( As many as you want)
Shake N Bake 1 pack
Chicken Masala half a pack
Gharam Masala 2 TBSP
Lemon Juice
Bread cdrumbs
Salt as much as you prefer
Red Pepper(poweder) as much as you prefer
Chicken Tandoori Masala half a pack
Preparation
1 Turn on the oven on high
2peel the skin off the chicken.
3 Wash the chicken in 2 TBSP. of lemon and make cuts in the chicken
4 If using potatoes peal and cut the potatoes in circular pieces.
5 If using Fries skip #4
6 In the corner of a tray mix all the ingrediants except for chicken, potatoes and lemon juice.
7 Take the chicken and and put the masala on it.
8 Put the same masala on potatatoe or fries.
9 Onced your done grease the tray with oil and put the potatoes or fries on the tray then put your chicken on top of the fries or potatoes.
10 Pour a little oil on the top of chicken as well
11 When ready place in oven and let coock.
12 The Aloo Chicken will be cooked when the chicken is cooked and the fries or potatoes are cooked as well.